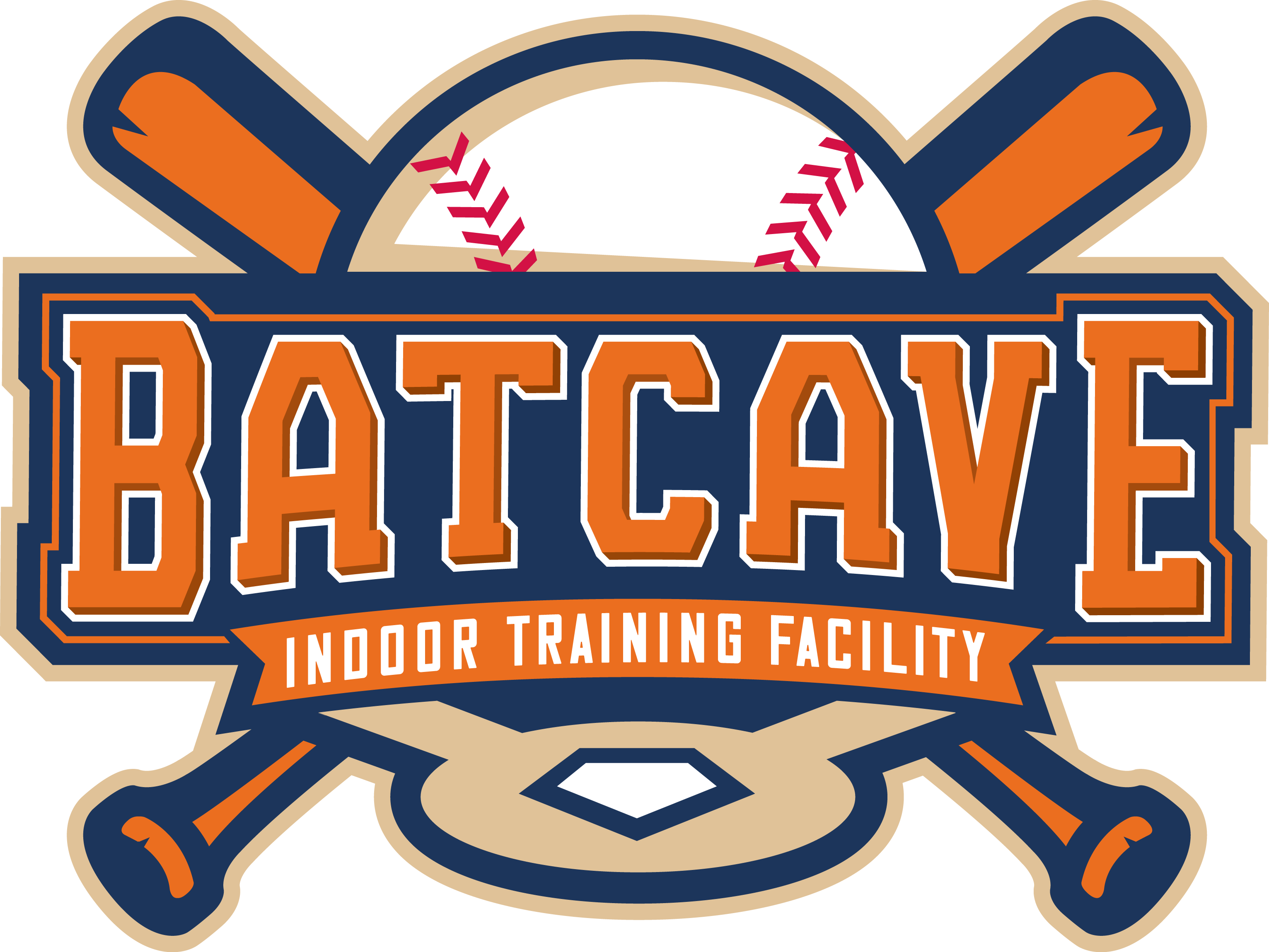 Home of Nicholson Baseball
Baseball – Softball – Slo-pitch
We are currently open for rentals Tuesdays and Thursdays as well as weekends.  We run lessons 7 days per week. For inquiries about lessons, please click on the lessons icon or visit www.nicholsonbaseball.ca
We offer cage rentals for individuals and teams.  We have three cages with pitching machines that are adjustable for baseball, Fastpitch and slo-pitch.  We book individual rentals, team rentals, and events.  Our friendly staff are there to set the machine up for you according to age and ability.  Cages are rented by the hour so feel free to bring your friends and share the time.  Machines are not self-loading so you will need an adult to feed the balls.  If you're wanting some additional entertainment, we have HitTrax, a simulation system that allows you to play in any baseball or softball park.  Hit it over the fence in Yankee stadium or UCLA.  Book your time online, or call us for more information.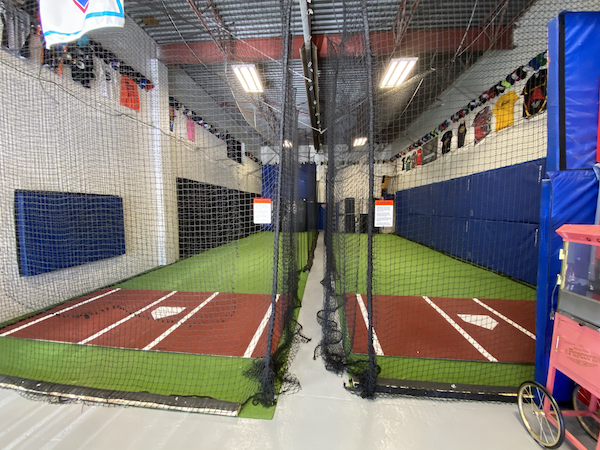 Cage rentals include Pitching machine, jugs balls and tees.  Cages are rented by the hour and can be shared between small groups of people.  We recommend one cage per 2 to 4 people. 
Pitching machines are not self-loading so bring an adult to feed the balls.  Pitching machines are speed/height adjustable and can be used for softball, slo-pitch and baseball; please specify which sport you would like the cage to be set up for when you book your appointment.  There is no limit to the number of balls that can be hit, cages are simply rented for a time period.  We recommend bringing your own bat and helmet but rentals are available for $5 each. 
Please arrive 5-10 minutes before your appointment time to fill out the waiver form (one per person including the adult who will feed the machine).  The final five-minute of every rental time must be used to clean-up and collect all the balls so the cage is ready for the next group.
We supply Jugs balls only for machine use but if customers want to bring their own softballs in, they are welcome to.  The Bat Cave is not liable for wear and tear or injury if personal softballs are used.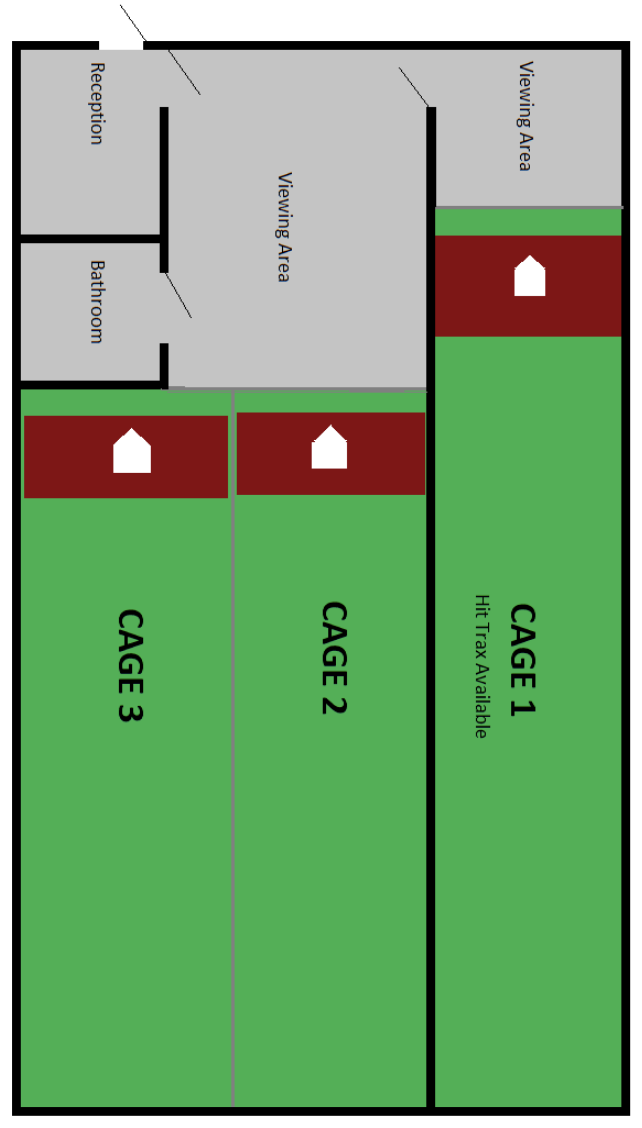 In the messages section of your booking please indicate if want a specific cage and what sport you would like the cage set up for (baseball, softball or slo-pitch).